The use of medication in treatment of infertility
Clomiphene
Clomiphene is mainly used prior to simple therapeutic procedures, e.g. ovarian stimulation with or without insemination. Clomiphene leads to increased release of GnRH, the gonadotropin-releasing hormone, in the hypothalamus. This leads to a significant increase in FSH - the follicle-stimulating hormone - in the pituitary gland and thus to stimulation of egg maturation in the ovary ...
The preparation is taken as a tablet. As side effects of clomiphene, hot flushes, sweating, dizziness and visual disturbances have been reported in isolated cases. However, these side effects usually disappear immediately after the drug is stopped. Taking clomiphene can lead to the maturation of one or more oocytes, depending on the dose, and this can occasionally lead to twin or, very rarely, triplet pregnancies.
More …
less …
FSH/LH/HMG/HCG
Follicle stimulating hormone (FSH) is the most important hormone in ovarian stimulation and is used in all standard protocols of in vitro fertilization. To supplement it, luteinizing hormone (LH) may be required in special cases. Both hormones are now produced by genetic engineering.
HMG is a purified hormone preparation obtained from urine which, in addition to a large proportion of other proteins, primarily contains a defined amount of FSH. It is used as an alternative to genetically engineered FSH for ovarian stimulation.
HCG is the so-called pregnancy hormone, which is also available in a genetically engineered form. In the context of infertility treatment, it is used to trigger ovulation because of its similarity to LH, as well as to support the luteal phase. All drugs are proteohormones, which are administered exclusively as injections. Since these hormone preparations are suitable for injection under the skin, self-injection is possible for almost all patients.
More …
less …
Progesterone
Progesterone is produced by the ovary after ovulation, i.e. in the second half of the cycle. Under the influence of progesterone, the lining of the uterus forms the characteristic decidua cells necessary to allow embryo implantation …
To ensure that there is enough progesterone in the uterus, progesterone preparations are prescribed during IVF treatment after egg retrieval. Use of this medication is scheduled until the pregnancy test at two weeks, and beyond if positive.
More …
less …
GnRH analogues, GnRH antagonists
The purpose of these substances is to make the cycle even more controllable, allowing us to trigger ovulation to the day. GnRH analogues and GnRH antagonists block the pituitary gland and thus prevent premature ovulation. A lead time of two weeks is required for GnRH analogues to take effect …
External ovarian stimulation with FSH or HMG is then started, lasting approximately 14 days. During the entire period, continuation therapy with GnRH analogues is required. GnRH antagonists are used only when stimulation is already ongoing, as their effect is immediate. Therapy with GnRH antagonists must also be continued until egg collection. GnRH analogues have been in use for many years, and administration as a nasal spray is now common. GnRH antagonists have been on the market for many years, and are only available as injections. Which of the two treatment methods is the most suitable for you is best discussed with your treating physician.
More …
less …
Make an appointment now!
Kinderwunschzentrum Dresden
Dresden Fertility Center
in the Wöhrl Plaza
Prager Str. 8a
01069 Dresden
Phone +49 351 501 400-0
Fax +49 351 501 400-28
Email: Arrange your first appointment NEW: Video consultation! Downloads Aerial view for orientation
Impressions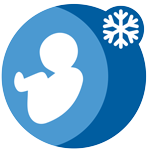 Cryobank in the Kinderwunschzentrum Dresden
Prager Str. 8a
01069 Dresden
Tel. 0351 50140019
E-Mail:
Office hours
Mon., Wed., Thu.
08.00 – 19.00 Hrs
Tue.
08.00 – 13.00 Hrs and
14.30 – 19.00 Hrs
Fri.
08.00 – 14.00 Hrs

Availability by telephone
Mon. - Thu.
08.00 – 13.00 Hrs and
14.30 – 18.00 Hrs
Fri.
08.00 – 14.00 Hrs

Blood sampling
Mon. - Thu.
08.00 – 17.30 Hrs
Fri.
08.00 – 13.30 Hrs

On Tuesdays the clinic is closed from 13.00 to 14.30 Hrs!
Service and news at the Fertility Center Dresden

Currently, we cannot accept new patients for cancer screening only.
Thank you for your understanding!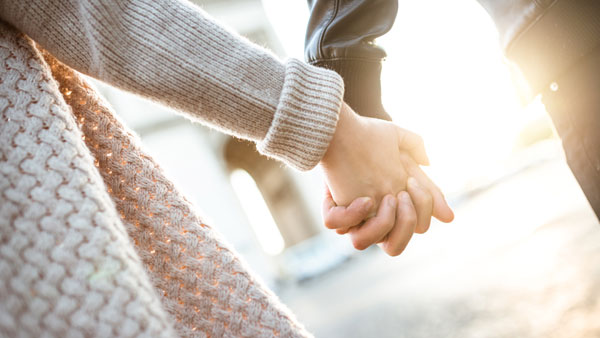 Towards the planned child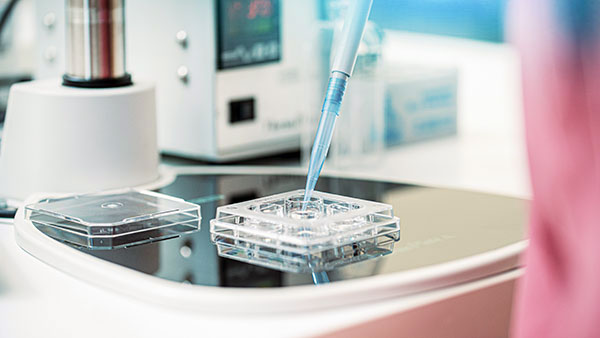 Modern reproductive medicine